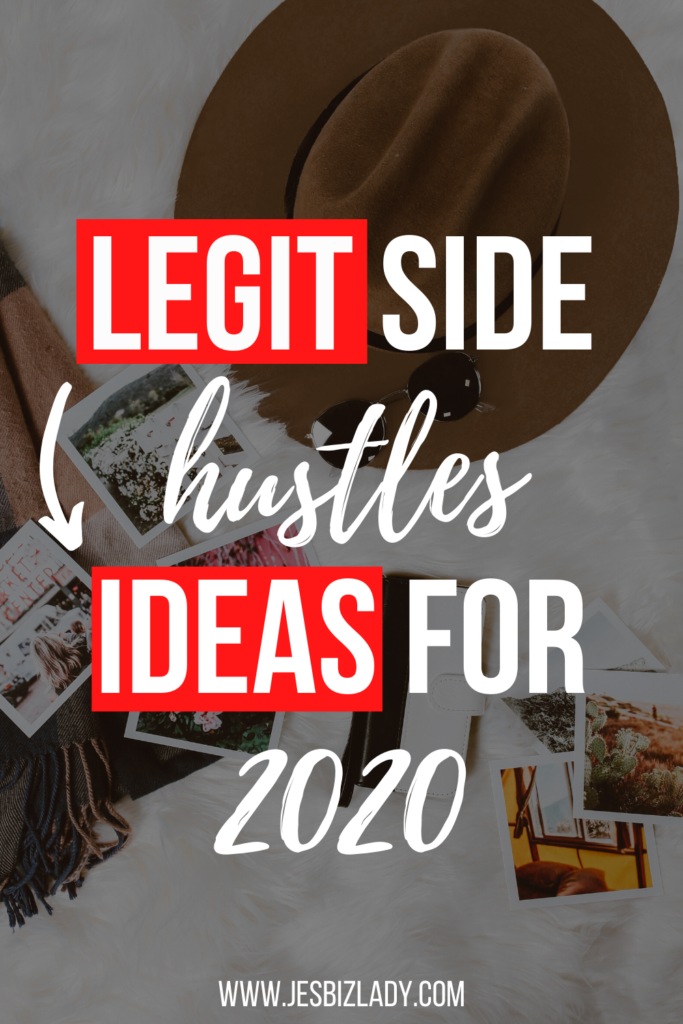 It has been proven times without numbers that the best and surest route to financial freedom is increasing your income sources. If you have the opportunity to open up multiple sources of income streams, the better for you.  If you aim to pay off a debt burden or you aim at achieving a certain financial status, your best bet is to find other legit side hustles that will earn you more cash by the side. From babysitting and companion care to tutoring and more, tag along for the best ways to get started earning more today. The key to finding legit side hustles that work is to focus on ones that fit into your life. If you have a 9 to 5 or do shift work, you are most likely to find success with finding somewhat unusual ways to make money.
If you have academic prowess to help students with an array of supposed difficult subjects such as math, writing, a foreign language, Or any other class in which kindergarten and college students usually fail, you might have a business in your hands. While the average tutor makes just $26,019 per year, according to Glassdoor, it is a great way to supplement your existing full-time income with a little more cash. All you need to do is to put up posters and get the word out locally if you want to work with students in your area or look to online services like Chegg, Tutor.com, and others. Tutors can make around $20 to $25 per hour online through well-paying companies.
Start A Consulting Service From Home
A lot of entrepreneurs usually require someone to answer their numerous questions on how to grow their businesses. You can key into this need and make some cool money for yourself. Make sure you go into a field that you are very conversant with. You can make extra money consulting for different websites on various topics and get paid per the time spent with the clients. Sign up with the websites where the clients can visit and consult you on your phone. Your charges are paid per the number of hours spent consulting for the client. You work according to your own time structure.
Start Babysitting and Companion Care at Your Leisure Time
Experienced babysitters such as parents usually charge a premium for watching younger children and babies grow while their parents are away. According to researches, the average rate for babysitting ranges from $11-$15 per hour depending on your location and the number and age of the children, rates can be more. Companion care is like babysitting for older individuals. Many retired people need help around the house, including washing, cooking, dishes, and other personal care activities such as bathroom assistance or shifting from a chair to a wheelchair. This also pays between $9 to $18.
Run Personal Food Delivery Services
Credible reports have it that an average American citizen has two to three food delivery apps on their phones and they use them about three times every month. Grocery and food delivery apps are making life much easier for a lot of people. Here is a strongly growing market which makes this one of the best side hustle ideas of 2020. The work is there, the pay is pretty decent, and it's flexible. This legit side hustle will get you about $15-$20 an hour, with little to no stress at all. If you own a car, bike, or even a bicycle, then you are good to go.
Business owners, especially online business owners, are constantly in need of assistance with different tasks. From social media management to website updates, some time-consuming tasks are very important for a website or online business, but the business owner does not usually have time to keep up with these tasks on their own. Virtual assistants are needed for blogging businesses to help with a range of tasks including website graphics, podcast show notes, social media postings, and preparing emails. This could be done in the evenings and weekends, as many online business owners do not even care when tasks are completed so long the task is achieved successfully according to time they are needed. An average virtual assistant makes $15.57 per hour according to reports.
Create an online course to sell
You can leverage on that single thing you are very good at. We all have that single thing we do so well and effortlessly. Discover that and create a course on it online. Make sure you are providing more than your clients ask for. That is you must be adding value to people's lives. This doesn't require any special qualifications or formal setting to start. For more insight into this legit side hustle field, you can see my and teachable. How well your course sells will depend on the demand for what you're teaching, and courses with marketable skills tend to do better. The number one tip for success is to provide value to your students. Know exactly what you're talking about and give them more than they came for.
Be a Seller on Shopify/eBay
Shopify, eBay, etc are quite easy to use platforms for setting up and running your own eCommerce store. If you think that is a bit cumbersome for you, you can even use them for dropshipping. Shopify, for instance, can be used to build your eCommerce site (which is self-teaching). Select items to sell on your site that can be drop-shipped and you don't even need to touch, store, or ship these goods. You only list them for sale and connect the customers with suppliers. After your site is built, it's pretty passive because you are not actively managing or shipping orders; Shopify takes care of that for you. You will need to run traffic to your site, and check in to maintain it. You can start your Shopify side hustle for as little as $29/month and you are sure of making your cool money in multiple returns.
Side hustles are one of the best ways to increase your income so you can pay off debts, save up for a big purchase, grow your retirement savings, or reduce your financial stress. It should also be noted that side hustles are not limited to the ones listed in this article; there are quite a number of other legit side hustles where you can significantly increase your earning with relative ease.