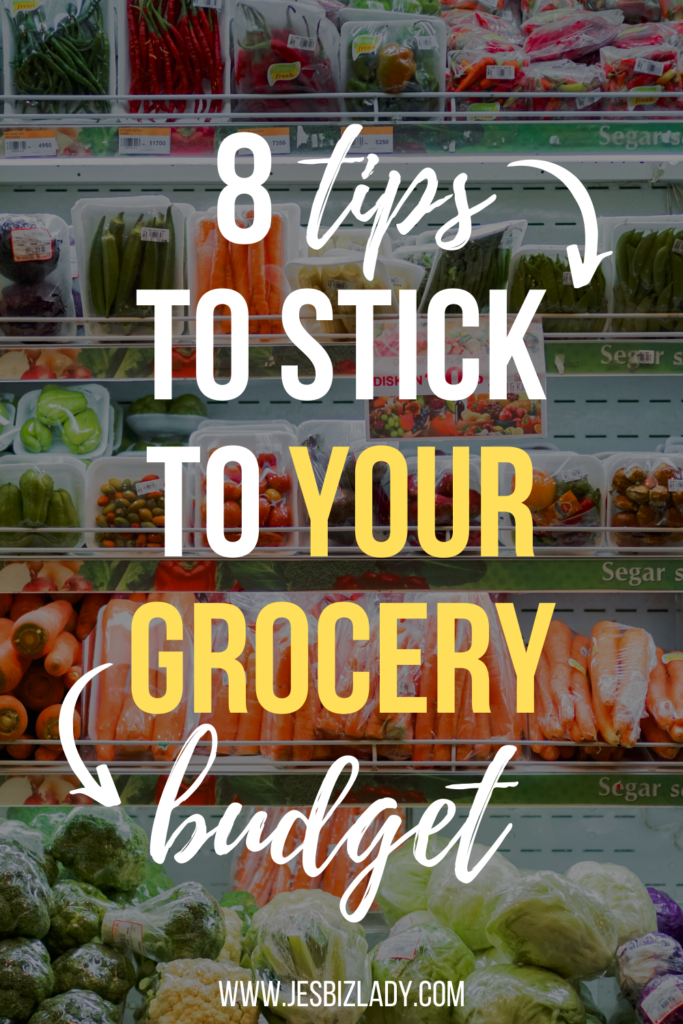 It takes some very strong willpower and cultured principles to be able to stick to what your budget is saying especially when you shop with your entire family members, friends, and associates. The urge to pick items that will puncture your budget is very high when you also have excess cash at your disposal too. Grocery budgeting is a science, and an art. So much needs to be balanced: time, choice, income, and availability of shop, seasons, circumstances in life, and more. These are my super top 8 tips for creating a sustainable grocery budget and sticking to it strictly.
Shop With Cash
The most important tip for sticking to your budget is to go with cash. If you have a set amount of cash you can't spend more than you have. It's a great way to keep you from overspending. Set a budget for foodstuffs and then stick to it by cash. If you have money left over at the end of the week just save it for later. That means you can really stock up when you see a good price. We use cash to buy just about everything. When you go with your credit card, you tend to spend more on things you may not even need. Go to the stores with the exact cash for what you intend to buy and work with a list to guide you against digressing and ending up buying what you don't even need.
Track What You Actually Spend For A Month.
You have to have a reasonable understanding of what you normally spend before you can make a rational budget for foodstuffs. You could spend more on food than you know (including drinks and dining out). Start tracking what you spend for a month. Keep your receipts and you will see yourself saving a significant amount from your unnecessary buying. For you to achieve your goal of meeting that financial target, you need to look at what you spend and see how to cut down expenses on eating out, buying excess of what you really need in a month.
Go Shopping Less Often
It has been discovered that those quick trips to the grocery store can really add up to major bills. You may run in for one or two items but you come out with a dozen. A $2 item that you needed ended up costing you $20. Staying away from the supermarket would help you spend less money and keep up with your spending on groceries. If you are shopping once a week at the moment, you can tries every other week. When my son was younger I would do every other week to save money and my sanity.
Budget Per Month, But Plan Per Week.
If you can track your monthly income, then you should also track your grocery bills monthly too. Some people do weekly tracking; it's a personal choice. I have found out that it's easier to stick to a monthly grocery bill, as I often go for two weeks without shopping. On the other hand, preparing your meals every week, to stop eating out or ordering it is equally critical. I guess you might schedule a whole month of your meals, but that's not practical for me. Having a rough idea of what we will be eating for breakfast, lunch, and dinner helps me shop accordingly.
Use Coupons
You don't even need to be a professional in using coupons before you can save some money for yourself. If you see coupons for items that you use just cut them out and put them with your shopping list. Another great way to save is by using digital coupons. I have an App on my phone that has digital coupons and it's very handy. I can keep the coupons insight at home clipping it and then they automatically come off at the register. Check your local supermarket to see if they're selling digital coupons.
Name Your Priorities.
I'm trying to say to myself, "If this, then not that," while I'm shopping for grocery stores. There are certain items that I prioritize for my wellbeing, such as fresh foods and basic whole foods. Towards the end of a month, I usually let go of fringe items first, and then cut out my priority items, such as that new flavor of tea, juice, optional toppings for meals, and desserts.
Use Money Saving Apps
Another fantastic way of sticking to your grocery budget is by the use of money-saving apps. If you haven't tried using them yet I highly recommend it. I have a couple of applications on my phone promising rebates when I buy those items. They are all very simple and quick to use. Most of them you can just scan the receipt and once you get $5 you can cash out. I love all of these rebates because they often offer a money-back on fruits and vegetables which are harder to find coupons for. Log on to play store or apple stores and see a list of these apps you can download and get registered where you save yourself a whole lot of money on your purchases.
Keep A Fridge List.
Keep a running list on your refrigerator, and write down things you need as soon as you run out or shortly before. This is a simple tip but it can make all the difference between supermarket runs resulting in spending spreads or shopping incomplete.
Save yourself some time and money with these easy tips on how to stick to your grocery budget. You will be saving more money in no time at all. You have to get a perfect combination of these tips to best suit your situation and location as a direct combination and use of all these tips do not in some cases yield the required result. You can start to meet your financial targets and goals today by starting with working with your grocery budget monthly because that is a major way you lose money unknowingly if not properly checked.