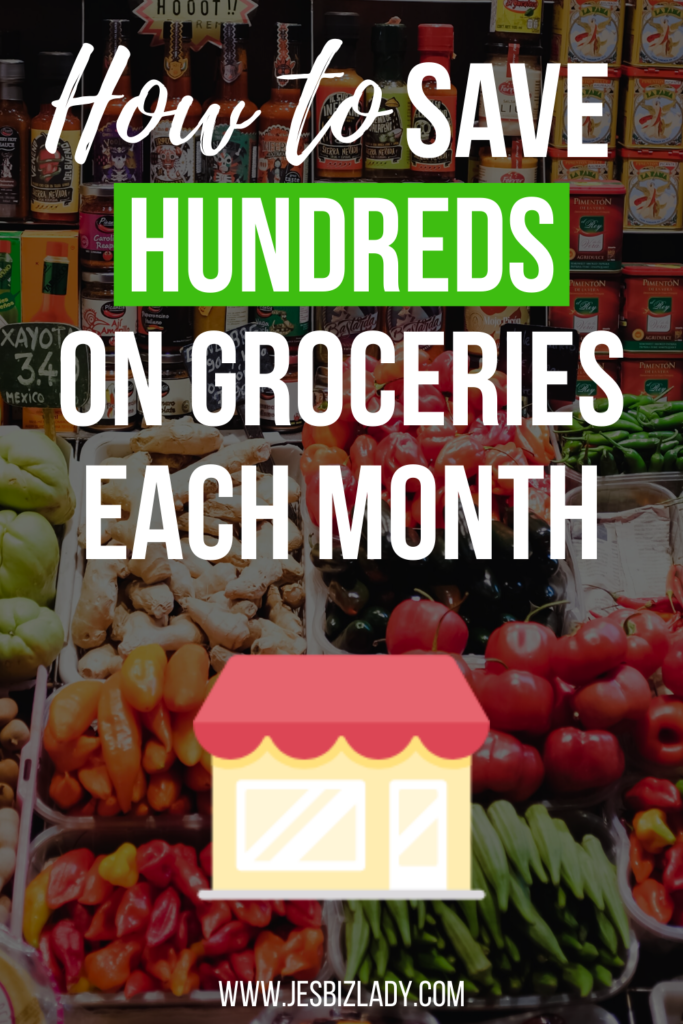 There are several ways to achieve financial freedom, fund a dream project, and pay for your regular vacation. You can achieve your regular retirement savings starting from saving a few hundreds of your money on a monthly basis. You just need to be disciplined and deprive yourself of a few basic things here and there. The best bet or the shortest route to achieve this is cutting down your expenses on your groceries. Fixed bills such as house rents, car mortgage charges as well as debt repayment charges are not easy to cut down because they are mostly held by a couple of legal documents. Saving some hundreds on your regular groceries requires some superb skills which you need to put to use regularly before you become a master in that arena. Follow my lead and let me expose you to some of my skills which I have learned from several years of constant practice and they have never failed me.
I highly recommend it if you haven't checked out a discount shop. Aldi is my favorite place to shop with fantastic discount offers on all their goods. The prices are often 50% less than the larger grocery stores. If you don't have an Aldi nearby, you can always try another discount grocery store that does. This will save you some couple of hundred bucks that you can plunge into your financial plan. There are several of these stores scattered around your neighborhood. You must go through some initial stress to drive around and locate them. You can also search through the internet for them.
Prize (And Plan) Variety.
At some point, you will be forced to eat out, unless you have a very principled individual who doesn't compromise easily. Plan variety into your lists of groceries to stay well and to keep the food pleasant. Some people can eat crap for a month in the name of saving money. Some can't. However, some kind of person usually finds what they love and wants to eat it endlessly; a habit which always results in getting tired of that food for months afterward. So I try to plan budget-friendly meals that I know I will enjoy, and rotate those meals throughout several months and save something no matter how little.
The leftover night is one of my favorite nights at home. Not only do I not have to cook, but I save money too. Usually, I pull out all the leftovers from the fridge a day or two before I go shopping and serve them for dinner. It also helps the budget for the grocery because I need one less meal for the week. If you don't always have a lot of leftovers you can serve the leftovers with some soup or sandwiches. It's an easy thing to do to help stretch your grocery budget. This will leave you with a couple of bucks. It could grow with more mastery of the gimmicks.
Don't Be Duped By Coupons.
Coupons are great especially if they are for items that you need and from brands that you like. Too often, coupons trick clients into purchasing needless products "because that's a good deal." Furthermore, generic versions of many items in the coupon book are even cheaper than the price you will pay for a discounted name brand item. And if you find a coupon for an item that you normally buy, rejoice, and shop. Otherwise, steer clear and seek out cheaper options. Dogmatically following coupon usage in your purchases may just land you in a tight corner where you only stock up junks that are not necessarily needed.
Every summer I switch to online shopping. It frees up some more time for me when I am busy and it keeps me from dragging my kids to the store more often than not. Plus, I really think it helps save me some money. When you are in the stores you have such a tendency to impulse buy. I can make a list at home and put in an online order for only $5. I really believe that I save $5 and more by shopping online. If you haven't tried online shopping yet I highly recommend it, check out the details on how I save while online shopping here. Most grocery stores now have it for around $5. Put the order online, pick it up at the store, and save. It's just that easy. If you want to start now Wal-mart will give you $10 off your first $50 order here.
Take The Time To Compare Shops.
The suggestion of comparing shops is inevitably met with a chorus of voices protesting the efficiency of "driving all over" just to find cheaper items. And I would have to agree. I used to go shopping at a smaller grocery store, which was more expensive than going to a bigger, cheaper supermarket far farther out, and then started shopping at three different supermarkets, each with a separate list. Now I'm back to shopping at the closer store that's a bit pricier. Time and driving costs must always be factored into budgeting. There are always a couple of things I'm going to buy at the bigger, more distant store once a month, but I don't have time to go to several stores on each grocery trip. However, I also compare shops within stores: some items are cheaper in the international aisle, or the yogurt in the organics aisle, for example, might be on sale when my usual yogurt selection isn't. So select the stores that are most effective for your shopping, get acquainted with your choices, and make a plan to stick to them.
It is a case of multiple wins where you get the grocery materials needed and still save yourself some precious cash needed to be plunged into achieving your financial dreams. You don't have to seek any special help, a practice they say makes perfect.